Front armrest
Comfort and storage device for the driver and front passenger.
The height and length of the armrest cover can be adjusted for greater comfort.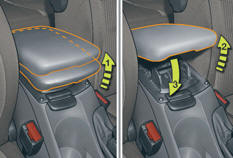 Height adjustment
Raise the cover to the required position (low, intermediate or high).
If you raise the cover slightly beyond the high position, guide it when lowering it to the low position.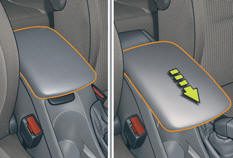 Longitudinal adjustment
Slide the cover fully forwards or rearwards.
Storage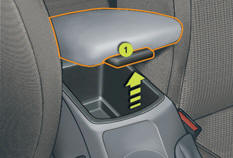 The armrest's compartment can hold up to 6 CDs.
Raise the lever 1 .
Raise the cover fully.