Changing a fuse
Procedure for replacing a faulty fuse with a new fuse to rectify a failure of the corresponding function.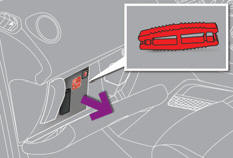 Access to the tools
The extraction tweezer is fitted to the back of the dashboard fusebox cover.
To gain access to it:
Remove the cover completely.
Remove the tweezer.
Changing a fuse
Before changing a fuse, the cause of the failure must be identifi ed and rectifi ed.
Identify the failed fuse by checking the condition of its fi lament.

Good

Failed
Use the special tweezer to extract the fuse from its housing.
Always replace the faulty fuse with a fuse of the same rating.
Check that the number marked on the fusebox, the rating marked on the fuse and the following tables all agree.
Installing electrical accessories
Your vehicle's electrical system is designed to operate with standard or optional equipment.
Before installing other electrical equipment or accessories on your vehicle, contact a PEUGEOT dealer or a qualified workshop.

PEUGEOT will not accept responsibility for the cost incurred in repairing your vehicle or for rectifying malfunctions resulting from the installation of accessories not supplied and not recommended by PEUGEOT and not installed in accordance with its instructions, in particular when the combined consumption of all of the additional equipment connected exceeds 10 milliamperes.
Dashboard fuses
The fusebox is placed in the lower dashboard.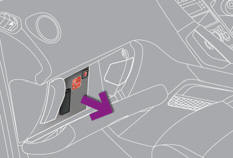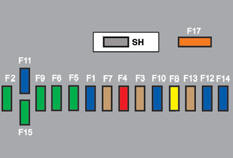 Fuse tables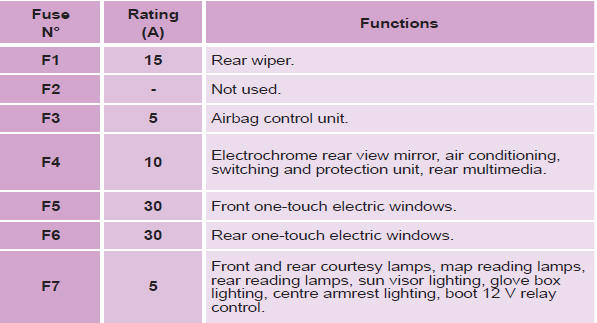 Access to the fuses
Refer to the paragraph "Access to the tools".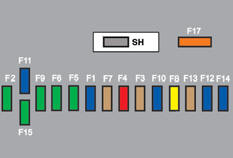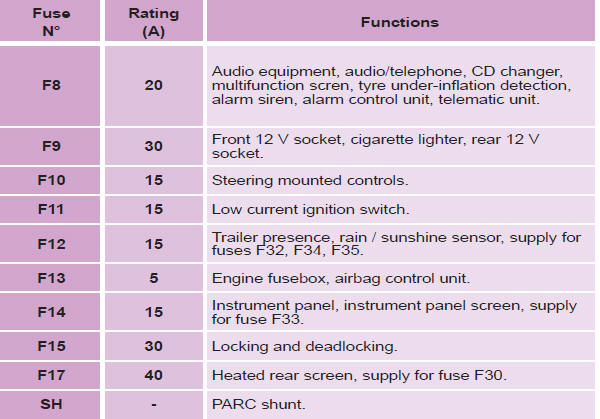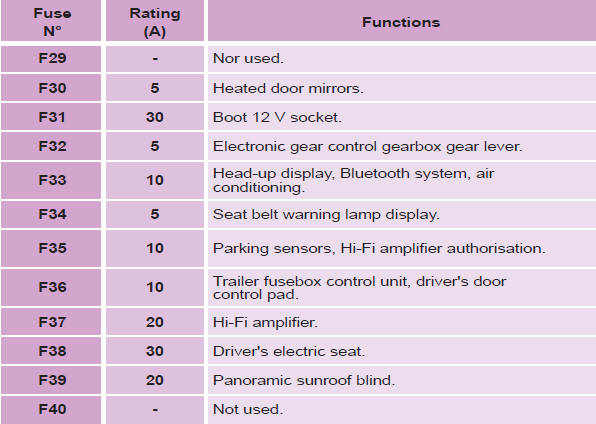 Engine compartment fuses
The fusebox is placed in the engine compartment near the battery.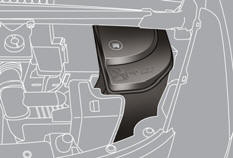 Access to the fuses
Unclip the cover.
Change the fuse (see corresponding paragraph).
When you have fi nished, close the cover carefully to ensure correct sealing of the fusebox.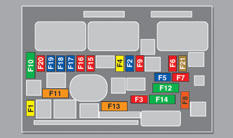 Fuse table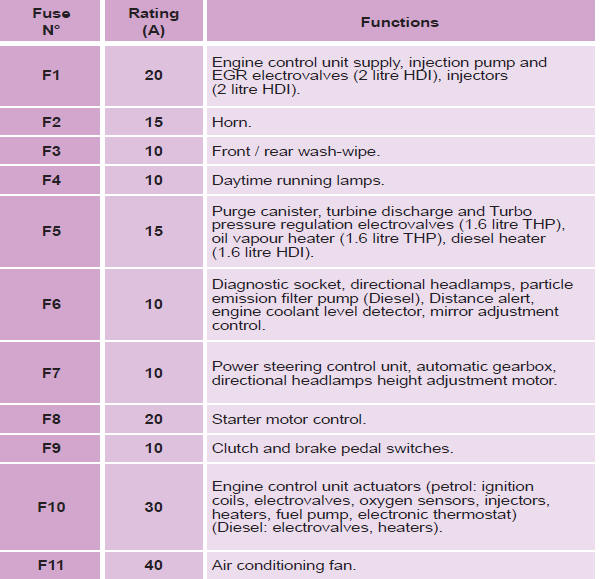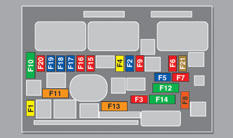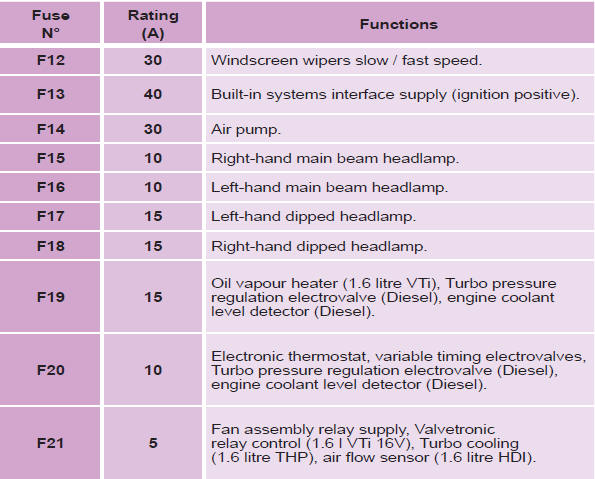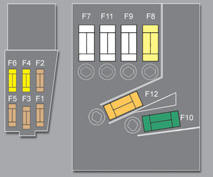 Table of mini and midi-fuses above the battery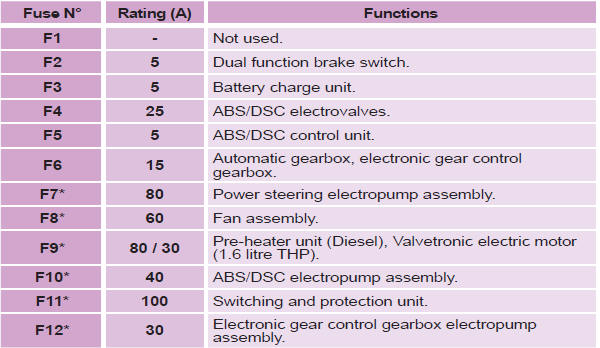 Table of maxi-fuses

* The maxi-fuses and certain other fuses provide additional protection for the electrical systems. All work on these fuses must be carried out by a PEUGEOT dealer or a qualified workshop.
See also:
Stopping the vehicle
Before switching off the engine, you can choose to: - move to position N to engage neutral, - leave the gear engaged; in this case, it will not be possible to move the vehicle. In both cases, you m ...
Head-up display
System which projects various information onto a transparent strip in the fi eld of vision of the driver so that they do not have to take their eyes off the road. This system operates when the ...
6-speed manual gearbox
Engaging 5 th or 6 th gear Move the lever fully to the right to engage 5 th or 6 th gear. Engaging reverse gear Raise the ring under the knob and move the gear lever to the left then forwards. ...