Warning lamps
When the engine is running or the vehicle is being driven, illumination of one of the following warning lamps indicates a fault which requires action on the part of the driver.
Any fault resulting in the illumination of a warning lamp must be investigated further by reading the associated message in the screen.
If you encounter any problems, contact a PEUGEOT dealer or a qualified workshop.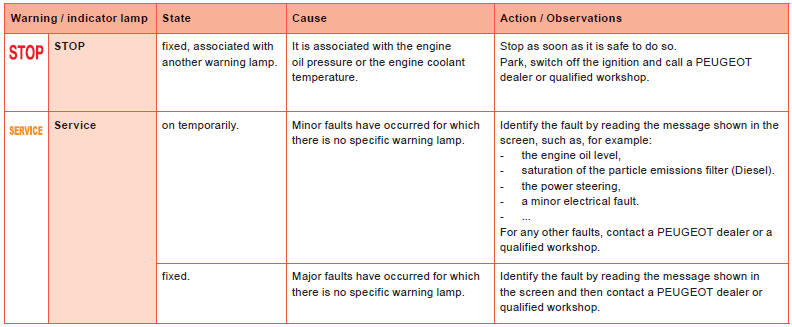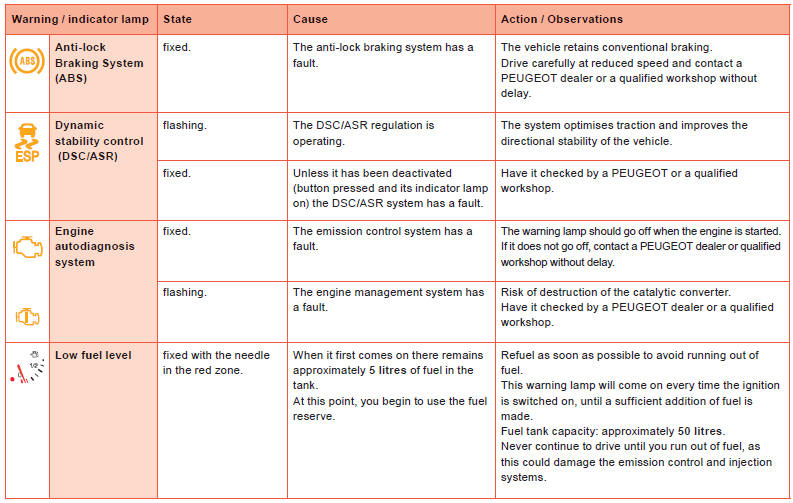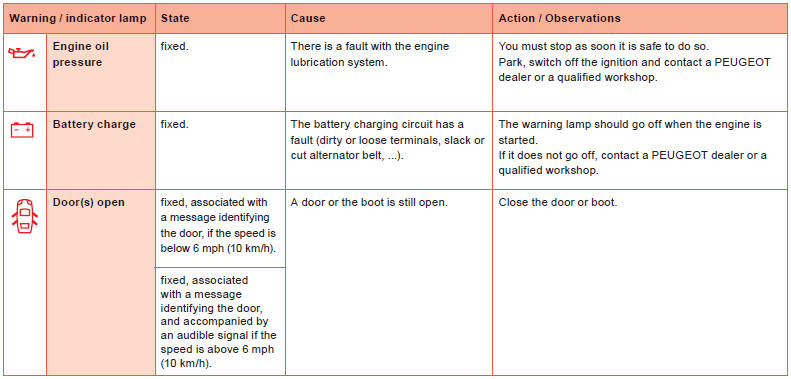 See also:
Operating fault
In the event of a fault with the system, the "ECO OFF" switch warning lamp flashes then comes on continuously. Have it checked by a PEUGEOT dealer or a qualified workshop. In the event ...
Reduction of CO2
The reduction of CO2 emissions was one of the main objectives of this project. This resulted in a search for environmental efficiency at all levels. All factors influencing fuel consumption were o ...
Eco-driving
Eco-driving is a range of everyday practices that allow the motorist to optimise their fuel consumption and CO2 emissions. Optimise the use of your gearbox With a manual gearbox, move off gently, ...