Welcome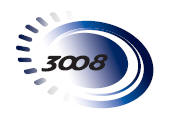 Thank you for choosing a 3008, a symbol of confidence, passion and inspiration.
This handbook has been designed to enable you to make the most of your 3008.
On the first few pages, you will fi nd a detailed summary, followed by a quick reference guide intended to make it easier for you to become familiar with your vehicle.
All of the details specific to your 3008, comfort, safety, driving, are then presented in this handbook, to increase your appreciation of the vehicle and help you make the most of it.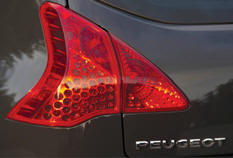 At the end of the handbook, illustrations of the interior and exterior of the vehicle will assist you in locating equipment or a function by means of the page indexed.
Each model may only be fitted with some of the equipment mentioned in this handbook, depending on the trim level, model, version and the specification for the country in which it is sold.
Key
Warning:

this symbol marks warnings which it is essential to observe for your own safety, for the safety of others or to avoid any risk of damaging your vehicle.
Information:

this symbol draws your attention to additional information for better use of your vehicle.
Protection of the environment:

this symbol accompanies advice relating to protection of the environment.
Page reference:

this symbol invites you to refer to the pages which provide details of the function.
See also:
A spacious and bright passenger co mpartment
The passenger compartment has been designed to ensure that a sense of space and brightness predominates, making occupants feel they don't want their journey to end. The interior dimensions and e ...
Automated mode
After starting the vehicle, select position A for enter automated mode. AUTO and the gear engaged appear in the instrument panel screen. The gearbox is then operating in auto-active mode, without ...
Hazard warning lamps
A visual warning by means of the direction indicators to alert other road users to a vehicle breakdown, towing or accident. Tilt or press button A , the direction indicators fl ash. They can ope ...