Distance recorders
The total and trip distances are displayed for thirty seconds when the ignition is switched off, when the driver's door is opened and when the vehicle is locked or unlocked.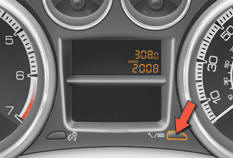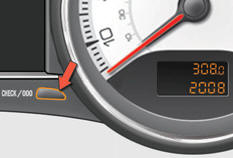 Total distance recorder
Measures the total distance travelled by the vehicle since its first registration.
Trip distance recorder
Measures a distance travelled since it was reset to zero by the driver.

With the ignition on, press and hold this button until zeros appear.