Warning lamps
When the engine is running or the vehicle is being driven, the illumination of one of the following warning lamps indicates a fault which requires action on the part of the driver.
Any fault resulting in the illumination of a warning lamp must be investigated further by reading the associated message in the multifunction screen.
If you encounter any problems, do not hesitate to contact a PEUGEOT dealer or a qualified workshop.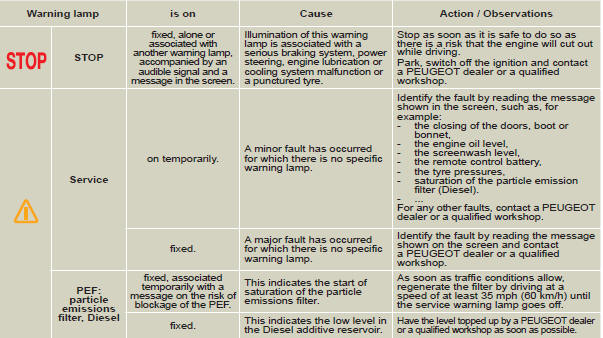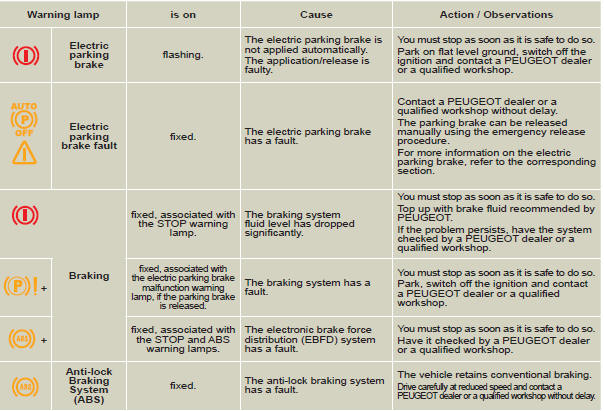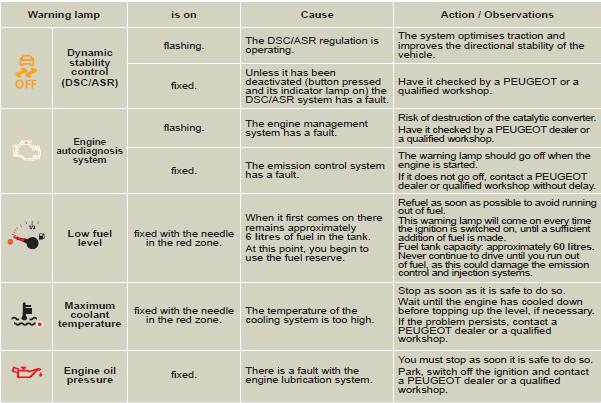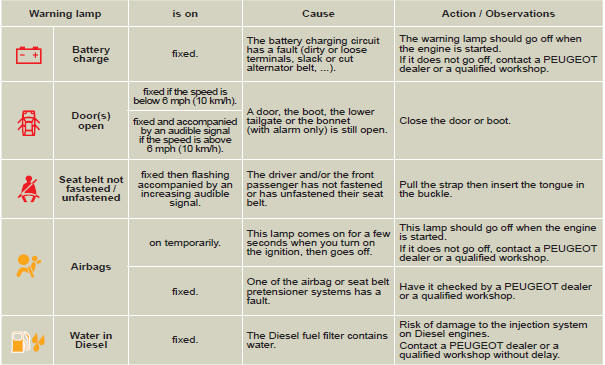 See also:
Travelling abroad
As Diesel fuel pump nozzles may be different in other countries, the presence of the misfuel prevention device may make refuelling impossible. Before travelling abroad, we recommend that you check ...
A new stage in eco-design
Eco-design is another area in which the Peugeot 208 had to prove itself a pioneer. With the integration of 25% "green materials" out of the 170 kg of polymers (excluding rubber) present ...
Parking sensors
This system indicates the proximity of an obstacle (person, vehicle, tree, gate, etc.) which comes within the fi eld of detection of sensors located in the bumper. Certain types of obstacle (stake, ...